"Some of the
best bizarre
film commentary
going... with sharp,
no-nonsense
verdicts."
Manohla Dargis,
The Village Voice

"One of the few
review zines you
can actually read
and learn from...
You need this."
Joe Bob Briggs

"Plenty of well-
informed film
reviews... Wildly
opinionated."
Film Threat

"The magazine
every movie fan
needs to read."
E! Online

"Shock Cinema
is like riding the
A train in the
summer from the
George
Washington
Bridge to the
Deuce to see
"Bucktown."
This is the only
magazine I can
totally relate to."
William Lustig,
director of
MANIAC and
UNCLE SAM
Need more info?
E-mail us at:
shockcin@aol.com


© 2022 by
Steven Puchalski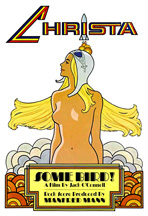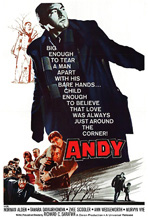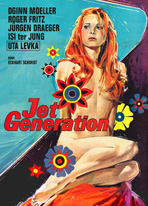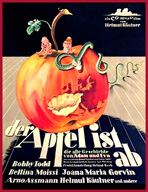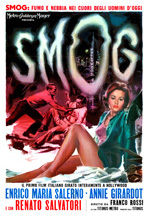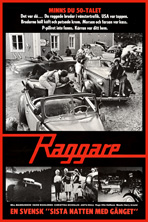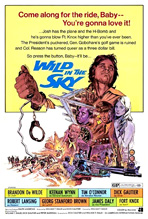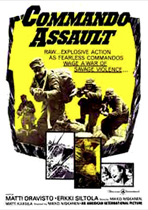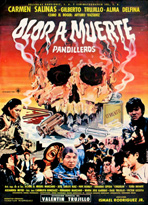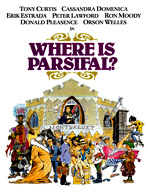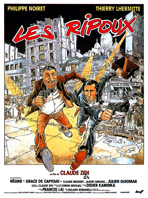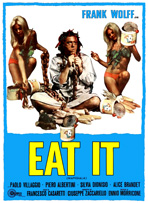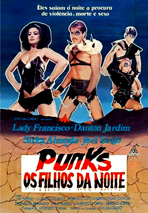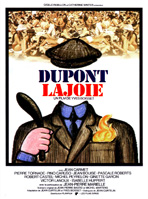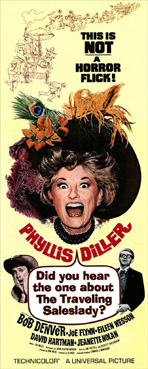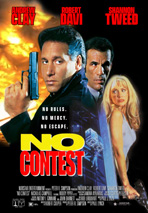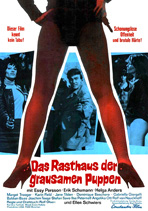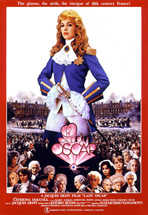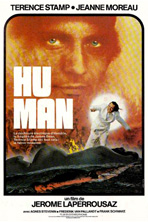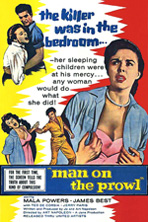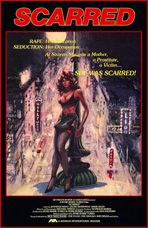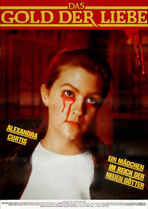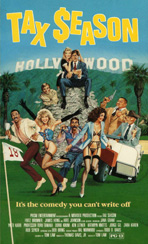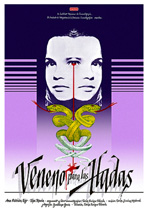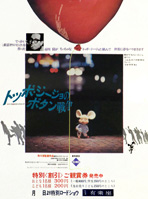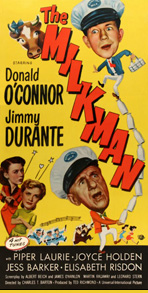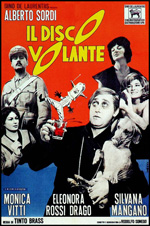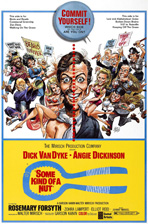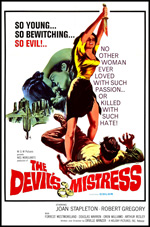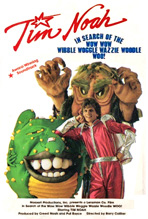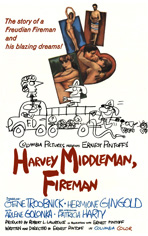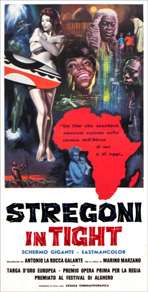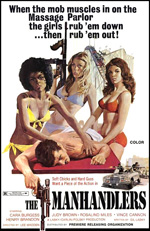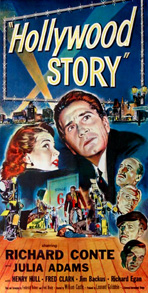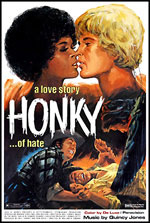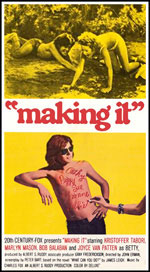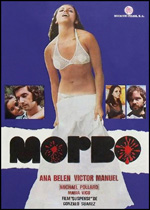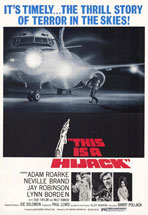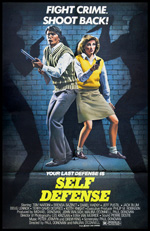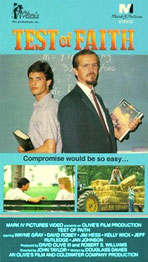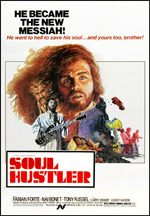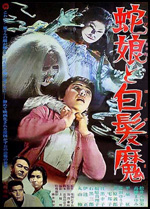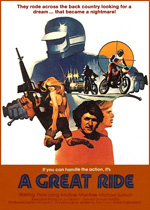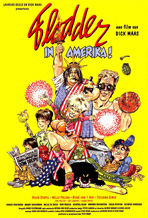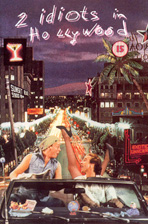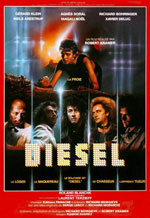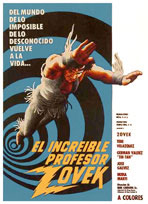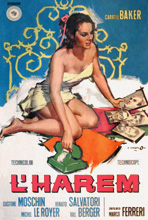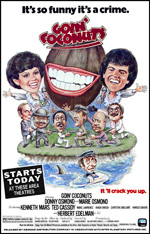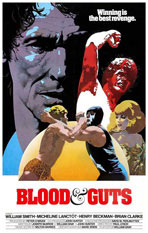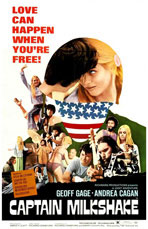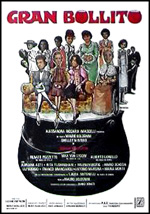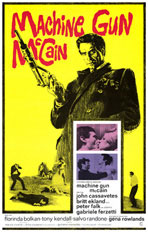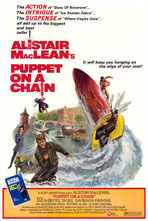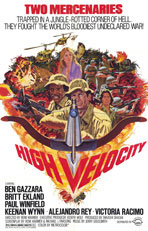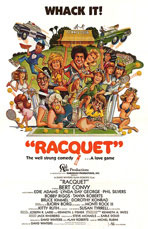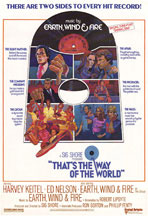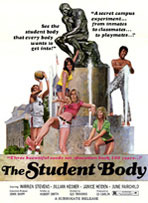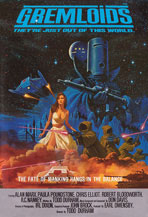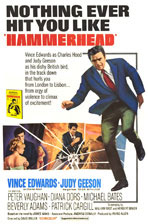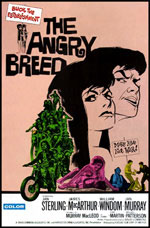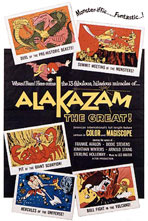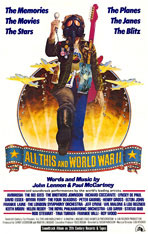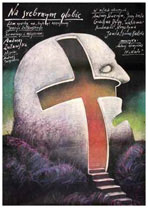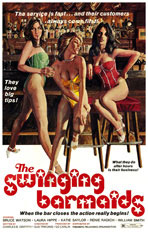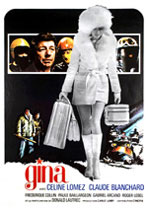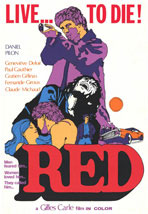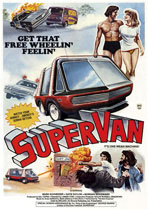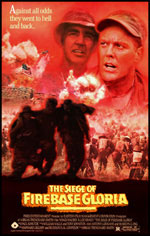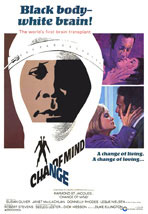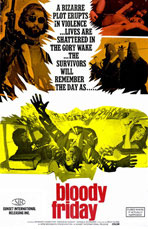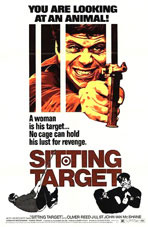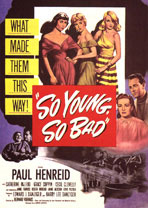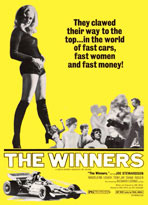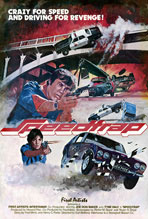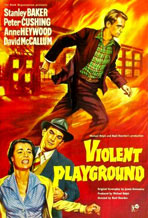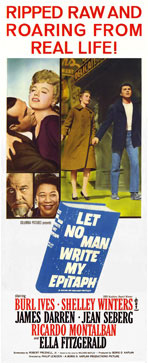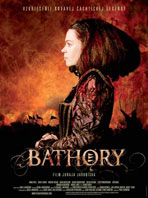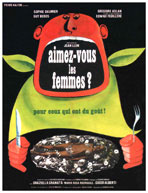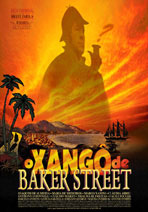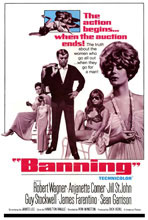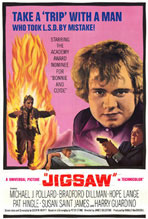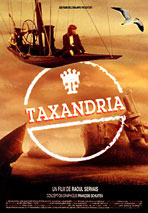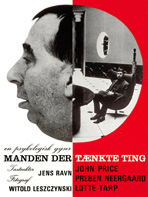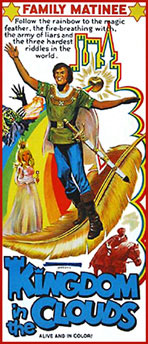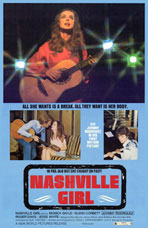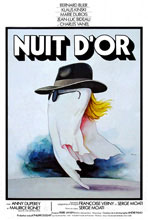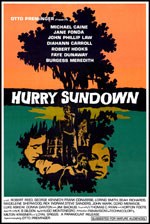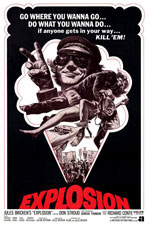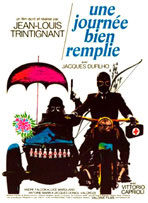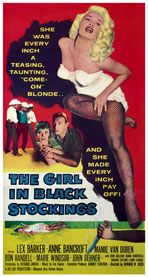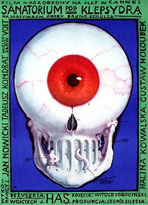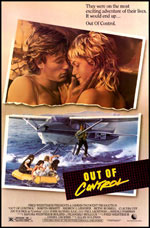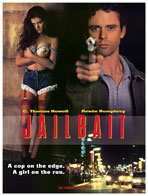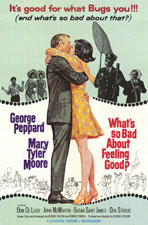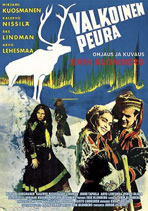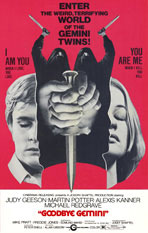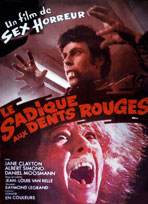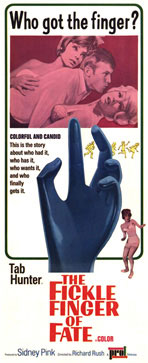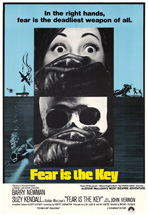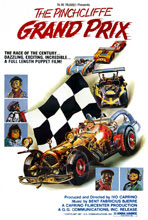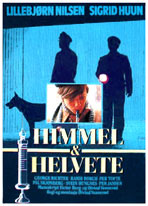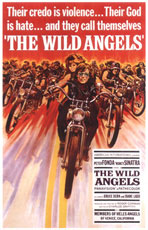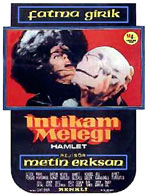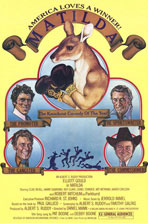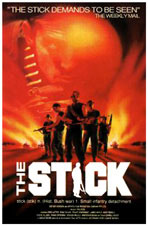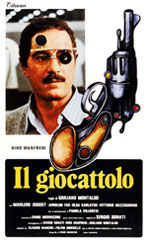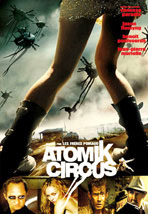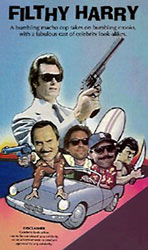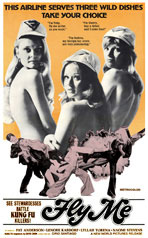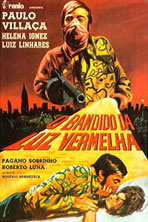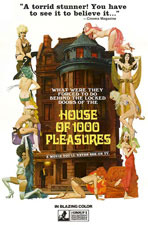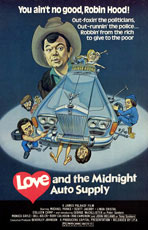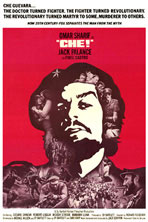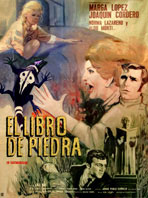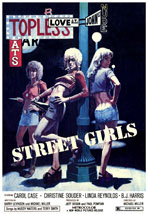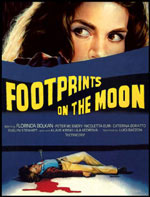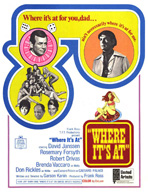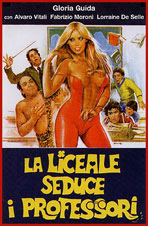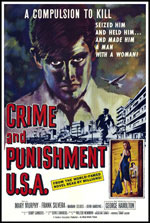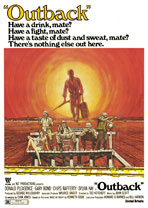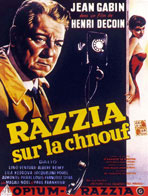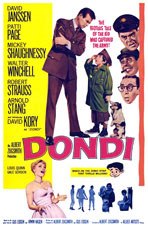 U.S. orders: Back issues are $6.50 apiece.
International orders: Canada: $7.50. Overseas: $13.50.
All prices include First Class USPS shipping!

SHOCK CINEMA, c/o Steven Puchalski, P.O. Box 798
Edgewater, New Jersey 07020.

All checks MUST be made payable to Steven Puchalski.


Four-issue Subscription:
Begin with #61,
Spring 2022 Issue.


Four-issue Subscription:
Begin with #62,
Fall 2022 Issue.
---
| | |
| --- | --- |
| | Purchase: SHOCK CINEMA #61: |
SHOCK CINEMA 61. Interviews with Diane Franklin, Jonathan Haze, Ena Hartman, and director Joe Dante. Reviews include Gary Conway and Angel Tompkins in The Farmer; Giancarlo Giannini in Sergio Corbucci's The 8-Wheel Beast; John Savage in Jan Egleson's The Tender Age [a.k.a. The Little Sister]; Pat Boone, Frankie Avalon and Bobby Darin in the TV-special Coke Time; Johnny Hallyday, Karen Allen and Jürgen Prochnow in Terminus; Regina Linnanheimo in Teuvo Tulio's The Cross of Love [Rakkauden Risti]; Sarah Badel and Alastair Sim in Cold Comfort Farm; Tim Kincaid's The Female Response; Cliff Richard in Two a Penny; Klaus Lemke's Rocker; Ghislaine D'Orsay in Nelo Risi's Diary of a Schizophrenic Girl; Charles Braverman's Hit and Run [a.k.a. Revenge Squad]; Maia Danziger in The Late Great Me: Story of a Teenage Alcoholic; James Coburn in Mr. Patman [a.k.a. Crossover]; Roberto Benigni and Walter Matthau in Little Devil [Il Piccolo Diavolo]; William Hellfire and Ross Snyder's Mail Order Murder; Isabel Sarli in Armando Bo's Embrujada [Bewitched]; Grigori Kromanov's The Dead Mountaineer's Hotel; Mare Winngham in Freedom; José Giovanni's The Sewers of Paradise; Mac Davis in Cheaper to Keep Her; Lisa Stahl in Shallow Grave; Véronique Renaud in Devil Story [Il Était Une Fois le Diable]; Allan Arkush's Get Crazy; Pro Golfer Reiko; et cetera.


---
| | |
| --- | --- |
| | Purchase: SHOCK CINEMA #60: |
SHOCK CINEMA 60. Interviews with Toni Basil, Barbara Parkins, Harry E. Northup, Deborah Rush, and director John Badham. Reviews include Craig Denney in The Astrologer; Alan Arkin in Murray Schisgal's ABC Stage 67: "The Love Song of Barney Kempinski"; Frank Wolff in Francesco Casaretti's Eat It [Mangiala]; Robert Downey, Sr. directs David Rabe's Sticks and Bones; Bobby Todd and Bettina Moissi in Helmut Käutner's The Original Sin [Der Apfel ist ab]; Judith-Marie Bergan in Joseph Zito's Abduction; Douglas Holloway's grass-smuggling indie Fast Money; Charlton Heston and Tab Hunter in John Frankenheimer's Playhouse 90: "Forbidden Area"; Dean Jones in Antonio Margheriti's Mr. Superinvisible; Liraz Chamami in Michael Mayer's Happy Times; Eckhart Schmidt's Jet Generation - How Girls Love Men of Today; Judy Kahan, Tom Berenger and John Heard in Rush It; Lance Burton in Billy Topit Master Magician; Jack Lord in the Rod Serling scripted The Doomsday Flight; Yves Montand and Jean Rochefort in Philippe de Broca's The Devil By the Tail; Eric Stoltz and Eddie Deezen in Surf 2; Forrest Tucker in Thunder Run; Mitsuo Murayama's The Invisible Man Vs. The Human Fly; Levi Selgado's Punks: The Children of the Night [Punks - os Filhos da Noite]; Robby Benson and Glynnis O'Connor in Jeremy; Leslie Nielsen in Harvey Hart's Dark Intruder; et cetera.


---
| | |
| --- | --- |
| | Purchase: SHOCK CINEMA #59: |
SHOCK CINEMA 59. Interviews with Candy Clark, Veronica Cartwright, David Proval, Robert Wuhl, and director Jack Hill. Reviews include Kenneth More in An Englishman's Castle; Marki Bey in Henry Hathaway's Hangup [a.k.a. Super Dude]; Virginia Mailer in Herman Wuyts' Princess; Bill Gunn's Stop; Tom Pace in In The Fall Of '55 Eden Cried; Brandon De Wilde in Wild in the Sky; Tony Curtis and Erik Estrada in Where Is Parsifal?; Gilberto Trujillo in Olor a Muerte [Smell of Death]; Gordon Pinsent in The Heatwave Lasted Four Days; Madeleine Stowe in Tropical Snow; Dale Robertson, Anne Francis and William Marshall in Lydia Bailey; Laura Harrington in Martha Coolidge's The City Girl; Barry Bostwick and Regina Baff in Joseph Strick's Road Movie; Zoe Laskari in Stefania; Philippe Noiret in My New Partner [Les Ripoux]; Pamela Sue Martin, Steve Railsback and Ian McShane in Torchlight; Chris Bavota and Lee Paula Springer's Dead Dicks; Isabel Sarli in Meat [Carne]; Mitch Gaylord in Sergio Martino's American Rickshaw; Chris Mitchum in Gummi Bears Can't Kiss You; John Schneider in Ministry of Vengeance; Ricardo Cortez and Bela Lugosi in Postal Inspector; Craig Sheffer in Gregory Lamberson's Widow's Point; Not Another Celebrity Movie; Malcolm McDowell in The Caller; George Peppard in The Groundstar Conspiracy and P.J.; Richard Hatch in Best Friends; et cetera.


---
| | |
| --- | --- |
| | Purchase: SHOCK CINEMA #58: |
SHOCK CINEMA 58. Interviews with P.J. Soles, Richard Benjamin and Paula Prentiss, Lynda Day George, Dey Young, and director Allan Arkush. Reviews include Jean Carmet and Isabelle Huppert in Yves Boisset's The Common Man [Dupont Lajoie]; Rev. Estus Pirkle in Ron Ormond's The Believer's Heaven; Phyllis Diller and Bob Denver in Did You Hear the One About the Traveling Saleslady?; Christina Schollin in Olle Hellbom's Blackjackets [Raggare!]; Kenneth Welsh in And Then You Die; Lino Ventura and Bourvil in The Wise Guys [Les Grandes Gueules]; Heather Menzies in Outside In [a.k.a. Red, White and Busted]; Philip Michael Thomas in Angel Dust: The Wack Attack; Don Murray, Jack Warden and Carolyn Jones in Paddy Chayefsky's The Bachelor Party; Mikko Niskanen's Sissit [a.k.a. Commando Assault]; Bryan Brown in The Empty Beach; Christopher Jones and Pia Degermark The Looking Glass War; Robert Stephens and Shirley Ann Field in Lunch Hour; Hot Dog... The Movie; David Janssen in Superdome; Juliette Gréco in Belphegor, the Phantom of the Louvre; Greg Mullavey and Meredith MacRae in My Friends Need Killing; Robert Forster in Peacemaker; Siegfried & Roy: Masters of the Impossible; Stanley Baker in Joseph Losey's The Criminal; Yves Simoneau's Why Was the Strange Mr. Zolock So Interested in Comic Books?; Andrew Dice Clay and Shannon Tweed in No Contest; et cetera.


---
| | |
| --- | --- |
| | Purchase: SHOCK CINEMA #57: |
SHOCK CINEMA 57. Interviews with Robert Carradine, Robert F. Lyons, Nicolas Coster, Richard Herd, and scriptwriter Brian Taggert. Reviews include Bernie Hamilton in Walk the Walk; Helmut Griem and Fernando Arrabal in Peter Fleischmann's The Hamburg Syndrome [Die Hamburger Krankheit]; Daniel Emilfork and Serge Gainsbourg in Jean-Louis Roy's The Unknown Man of Shandigor; Zvonimir Crnko in Veljko Bulajic's The Man To Kill [Covjek Koga Treba Ubiti]; Enrico Maria Salerno, Renato Salvatori and Annie Girardot in Franco Rossi's Smog; Ian Tracey in Claude Jutra's Dreamspeaker; Jason Holt's Desperation Rising; Shelley Winters and Peter Falk in Joseph Strick's The Balcony; Helmuth Ashley's Murder Party [Mörderspiel]; John Poole in D'Urville Martin's Disco 9000; Paul Bartel in Charles Hirsch's Does Size Really Count?; David McCallum and Jill Ireland in Jungle Street Girls; Basil Rathbone and Mary Murphy in Two Before Zero; John Daniels in Getting Over; Yves Simoneau's Blind Trust [Pouvoir Intime]; Jean-Pierre Mocky's Kill the Referee [A Mort L'Arbitre]; Vic Morrow in Target Harry; Toys Are Not For Children; Ron Garcia's Inside Amy [a.k.a. Swingers Massacre]; The Grabowski Shuffle; Maurizio Merli and Tomas Milian in Umberto Lenzi's The Tough Ones [Roma a Mano Armata]; Linus de Paoli's A Young Man With High Potential; Gary Kent in Danger God; et cetera.


---
| | |
| --- | --- |
| | Purchase: SHOCK CINEMA #56: |
SHOCK CINEMA 56. Interviews with Piper Laurie, Mark Metcalf, Larry Hankin, Sandy Martin and scriptwriter Tracy Keenan Wynn. Reviews include Zalman King in The Ski Bum; Roger Donaldson's New Zealand children's comedy Nutcase; Carole Laure in Gilles Carle's Normande [Le Tête de Normande St. Onge]; Steven Hill, Elaine Stritch and Sharon Farrell in Kiss Her Goodbye; Belinda Palmer and Judy Strangis in Not My Daughter; Anna Gaël in Mac Ahlberg's Nana; Terry-Thomas in A Matter of WHO; Ben Gazzara in Giuseppe Tornatore's The Professor [Il Camorrista]; Rolf Olsen's Trip With the Devil [Wenn es Nacht wird auf der Reeperbahn]; Jared Martin amd Katie Saylor in Men of the Dragon; Betsy Palmer and Jack Lord in The True Story of Lynn Stuart; Robert Niemack's Hooker; Brian Bedford and James Farantino in The Pad [and How to Use It); Larry Buchanan's Hughes and Harlow: Angels in Hell; Alexander Monelli's At the Drive-In; Gary Graver's The Kill [Blood Hunger] and The Wife [Midnight Intruders]; Elliott Gould in Dead Men Don't Die; Adolfo J. Kolmerer's Snowflake; the Norwegian horror anthology Et Lite Grøss?; Muriel Box's Both Sides of the Law [Street Corner]; John Hammond and Arliss Howard in The Prodigal; Michael Schock's Trocadéro Bleu Citron; Tilda Swinton and Udo Kier in Christoph Schlingensief's Egomania - Island Without Hope; Tom O'Horgan's Futz; et cetera.


---
| | |
| --- | --- |
| | Purchase: SHOCK CINEMA #55: |
SHOCK CINEMA 55. Interviews with Sybil Danning, John Schuck, Monte Markham, and Catherine Mary Stewart. Reviews include Norman Alden in Richard C. Sarafian's Andy and Mack Bing's All the Loving Couples; Don Calfa in Robert Hegyes' E. Nick: A Legend in His Own Mind; Birte Tove in Jack O'Connell's Christa [a.k.a. Swedish Fly Girls]; Essy Persson and Helga Anders in Inn of the Gruesome Dolls [Das Rasthaus der Grausamen Puppen]; Elke Sommer and Bob Crane in The Wicked Dreams of Paula Schultz; Sophie Marceau in Jailbird [La Taularde]; Tom Stern in in Clay Pigeon; Carlos Enrique Taboada's Poison For the Fairies; Gerald Mohr and Liz Renay in Date With Death; John Derek and Milly Vitale in Don Chaffey's The Flesh is Weak; Desi Arnaz, Jr. and Zero Mostel in Marco; Monique Mercure and Louise Turcot in Two Women in Gold [Deux Femmes en Or]; Catriona MacColl in Jacques Demy's Lady Oscar; Eva Dahlbeck in Henning Carlsen's The Cats [Kattorna]; Tax Season; Ron Casteel in James T. Flocker's Ground Zero; Carl Schenkel's Strikeback [Kalt Wie Eis]; J. Christian Ingvordsen's Blue Vengeance; Mark Bessenger's Ninja Zombie; the Paul Temple detective film series; The Man Who Mistook His Wife For a Hat; Ellie Church and Kelsey Carlisle in James Bickert's Amazon Hot Box; Duane Whitaker's Together & Alone; Julia Batelaan in Molly; Mitch Brown's Shot; Get Outta Town; et cetera.


---
| | |
| --- | --- |
| | Purchase: SHOCK CINEMA #54: |
SHOCK CINEMA 54. Interviews with James Darren, Kathleen Wilhoite, Ron Masak, Fred Melamed, and writer/director Robert Klane. Reviews include Peter Bonerz in John Korty's Funnyman; Jason Ledger in The Ballad of Billie Blue; Laurence Fishburne and Albert Hall in If You Give a Dance You Gotta Pay the Band; Richard Harris in Your Ticket is No Longer Valid; Jillian Fargey in the Canadian teen runaway drama Close To Home; Jean Gabin and Simone Signoret in Le Chat; Don Gordon in The Lollipop Cover; Juraj Kukura in Peter Zadek's The Roaring Fifties [Die Wilden Fünfziger]; Barry Brown and Britt Ekland in The Ultimate Thrill; Chris Robinson and Ted Cassidy in Catch the Black Sunshine; Bob Hope in Joys!; Robert Hogan and Melinda Plank in Greenwich Village Story; Jean Yonnel in Fyodor Otsep's Amok; Victor Spinetti and Vanessa Howard in Derek Ford's This - That and the Other!; Tom Ligon and Logan Ramsey in Jump [a.k.a. Fury on Wheels]; David Janssen and Mickey Rourke in City in Fear; William Calloway and Jeannie Linero in Flush; Michael Parks in Can Ellen Be Saved?; Tim Noah in In Search of the Wow Wow Wibble Woggle Wazzie Woodle Woo; Derek Ford's Secret Rites; Susan Player in Sergio Martino's Loving Cousins [Cugini Carnali]; Lino Ventura in Pierre Granier-Deferre's The Cage; Cüneyt Arkin in The Sword and the Claw; Michael St, Gerard in Star Time; et cetera.


---
| | |
| --- | --- |
| | Purchase: SHOCK CINEMA #53: |
SHOCK CINEMA 53. Interviews with James B. Sikking, Jane Alexander, Stacey Nelkin, Chris Ellis, and Randall Carver. Reviews include Schuyler Hayden in James Landis' Rat Fink; Jacques Campreux in The Companions of Baal; Tom Troupe in the Nikolai Gogol adaptation Sofi; Just Be There; Costa-Gavras' Shock Troops [1 Homme de Trop]; David McCallum in Teacher, Teacher; Richard Hobert's The Twelve Months of Summer [Sommarens Tolv Månader]; Max von Sydow and Bibi Andersson in Vilgot Sjöman's The Swedish Mistress; Edward Albert and Yaphet Kotto in Terminal Entry; Thomas Mitchell and Pauline Hahn in Too Young to Love; Tony LoBianco and Hal Linden in Mr. Inside/Mr. Outside; Keith Carradine and Tom Skerritt in Run Run Joe; Dan Haggerty in The Tender Warrior; Persis Khambatta and Vic Morrow in The Man With the Power; Ian McShane in Freelance [a.k.a. Con Man]; Val Guest's Jigsaw; Karen Austin and Diana Scarwid in The Ladies Club; Mary Mendum in Roberto Mitrotti's Little Girl Big Tease; Roberta Findlay's A Woman's Torment; Garage Rockin' Craze; Chris Robinson and Mickey Rooney in The Intruder; Jill Lansing in Malibu High; Cliff Robertson in Ace Eli and Rodger of the Skies; Francesca Annis and Jeremy Bulloch in The Young Jacobites; Tom Hanson's The Zodiac Killer; Joseph Sarno's Red Roses of Passion; James Caan in Howard Hawks' Red Line 7000; et cetera.


---
| | |
| --- | --- |
| | Purchase: SHOCK CINEMA #52: |
SHOCK CINEMA 52. Interviews with Jon Gries, Warren Berlinger, Larry B. Scott, William Morgan Sheppard, and Art LaFleur. Reviews include Bruce Davison in John Flynn's The Jerusalem File; Bernie Travis in Dirtymouth; Julie London in Hugo Haas' Night Of the Quarter Moon; James Brolin and Cliff Gorman in John Korty's Class of '63; Nicol Williamson and Anna Karina in Tony Richardson's Laughter un the Dark; Chris Robinson and Mickey Rooney in Ace Of Hearts [Juego Sucio en Panamá]; Hannelore Elsner in Will Tremper's The Endless Night [Die Endlose Nacht] ; Stacy Keach and Roger Moore in Street People; Marie-France Pisier, Bulle Ogier and Leslie Caron in Sérail [Surreal Estate]; Andrew Leavold's The Search For Weng Weng; Eckhart Schmidt's Loft; Harry Guardino in The Lonely Profession; Joseph Bologna and Barbara Harris in Mixed Company; Jean Seberg and James Mason in Kill; Miklós Jancsó's Private Vices, Public Virtues; Khigh Dhiegh, Mako and James Hong in Judge Dee and the Monastery Murders; James Bickert's Frankenstein Created Bikers; Lucinda Dooling in Lovely But Deadly; Marcello Mastroianni and Marthe Keller in Down the Ancient Stairs; Michel Piccoli in The Prize of Peril; Gérard Kikoïne's Mannequin; Joe Don Baker in Phil Karlson's Framed; Riccardo Freda and Mario Bava's Caltiki, the Immortal Monster; et cetera.


---
| | |
| --- | --- |
| | Purchase: SHOCK CINEMA #51: |
SHOCK CINEMA 51. Interviews with Dabney Coleman, Tracey Walter, Chris Sarandon, Mills Watson, and filmmaker David L. Hewitt. Reviews include Buster Crabbe and Chuck McCann in The Comeback Trail; Joseph Adler's Convention Girls; Richard Crenna in Footsteps; Edouard Luntz's Naked Hearts [Les Coeurs Verts]; Don Murray and Linda Evans in Tale of the Cock [Confessions of Tom Harris]; Shelley Winters in A House is Not a Home; Alan Arkin in The Other Side of Hell; Robin Spry's Prologue and Drying Up the Streets; Jeff Morrow and Janet Agren in Dino Risi's A Normal Young Man; Rose-Marie Turko's Scarred; Dirk Benedict and Linda Blair in Ruckus; Peter Vaughan in Smokescreen; George Segal in Not My Kid; Felipe Cazals' The Year of the Plague; The Phantom Kid; Vittorio Gassman in Brancaleone's Army; Fernando Di Leo's A Woman on Fire; Christopher Phelps and Maxim Van Scoy's Lake Nowhere; Larry Peerce's The Sporting Club; Billy Garberina's Rotgut; Phobe: The Xenophobic Experiments; Russell S. Doughten, Jr.'s Whitcomb's War; They Came From the Swamp: The Films of William Grefé; Lotte Tarp in Morianna [I, the Body]; Peter Hooten and Mako in Prisoners; Lake of the Dead [De Dødes Tjern]; the X-rated Fabulous Furry Freak Brothers rip-off Up in Flames; Dudley Sutton and Ronald Lacey in The Boys; Ralf Huettner's Babylon [Im Bett Mit Dem Teufel]; et cetera.


---
| | |
| --- | --- |
| | Purchase: SHOCK CINEMA #50: |
SHOCK CINEMA 50. Interviews with Saul Rubinek, Pepe Serna, Stuart Margolin, Paul Calderon, and Richard Riehle. Reviews include Kay Lenz in Lisa, Bright and Dark; Terence Stamp in Hu-Man; Ernest Pintoff's Harvey Middleman, Fireman; Jerry Orbach in A Fan's Notes; Donald O'Connor and Jimmy Durante in The Milkman; Catherine Deneuve and Anne Parillaud in Ecoute Voir...; Dee Wallace and Grant Goodeve in the Christian drama All the King's Horses; Warren Mitchell in Where Has Poor Mickey Gone...?; Paul Sorvino It Couldn't Happen To a Nicer Guy; Christina Hornisher's Hollywood 90028; John Heard in Best Revenge [a.k.a. Misdeal]; Elio Petri's Todo Modo; John Beck in The Great American Traffic Jam; Jessica Harper in Super Plastic Elastic Goggles; Anthony Newley in The Small World of Sammy Lee; Dennis Christopher in Didn't You Hear?; Clyde Houston's Fox Style; Patrick McGoohan's Catch My Soul; Jean Seberg in Birds in Peru; Scott Glenn in The Challenge; Sammy Davis, Jr. in Sammy Stops the World; Michel Constantin in Pillaged [a.k.a. Mise a Sac]; William Friedkin's The Pickle Brothers; John Saxon and Leslie Nielsen in Snatched; Jean-Paul Belmondo in The Night Caller [a.k.a. Fear Over the City]; Kurtwood Smith in Hard Scrambled; Charles Rocket in Steel Collar Man; Tatum O'Neal in Chris Frieri's Sweet Lorraine; Play for Today: "A Photograph"; et cetera.


---
| | |
| --- | --- |
| | Purchase: SHOCK CINEMA #49: |
SHOCK CINEMA 49. Interviews with Michael York, Linda Purl, Kristine DeBell, Terry Carter, and Steve Eastin. Reviews include Belinda Balaski in the ABC Afterchool Special The Runaways; Michael Verhoeven's O.K.; Monica Gayle in The Harem Bunch, or War and Piece; Rod Taylor in The Man Who Had Power Over Women; Oliver Reed and Peter Cushing in No Secrets; Ryan O'Neal hosts the groovy TV-special Romp!!; Jens Ravn's The Man Who Thought Life [Manden der Tækte Ting]; Jennifer Beals in Sam Fuller's Tinikling or "The Madonna and the Dragon"; Desi Arnaz, Jr. in Mr. and Mrs. Bo Jo Jones; Charles Denner in Alain Jessua's Life Upside Down; Russ Thacker and Brad Sullivan in Parades [a.k.a. The Line]; Hanna-Barbera's Dusan Vukotic's The Seventh Continent; Ed Hunt's Canucksploitation duo Pleasure Palace and Diary of a Sinner; Richard Harrison in Fireback and Blood Debts; Alice in Wonderland, Or What's a Nice Kid Like You Doing in a Place Like This?; James Best in Man on the Prowl; Topo Gigio and the Missile War; Alexandra Curtis in Eckhart Schmidt's Das Gold der Liebe; Gian Maria Volonte and Tomas Milian in Face To Face; Brett Piper's Queen Crab; Anurag Kashyap's Gangs of Wasseypur; Gary Graver's And When She Was Bad... [a.k.a. There Was a Little Girl]; Blood Riders: The Devil Rides With Us; Valeria Golino in Little Flames; Manos: The Hands of Fate; et cetera.


---
| | |
| --- | --- |
| | Purchase: SHOCK CINEMA #48: |
SHOCK CINEMA 48. Interviews with M.C. Gainey, Richard Masur, Colleen Camp, Jane Merrow, and William Hjortsberg. Reviews include Victor Garber in Monkeys in the Attic; Lando Buzzanca in Fermate Il Mondo... Voglio Scendere!; Linda Purl in A Last Cry For Help; Dusan Vukotic's Visitors From The Arkana Galaxy [Gosti iz Galaksije]; Some of My Best Friends Are...; M.C. Gainey in The Big Bust; Randall Carver and Ed Nelson in Time to Run; Adam and Nicole [a.k.a. Erotic Inferno]; Dick Van Dyke in Some Kind of a Nut; Helga Anders and Klaus Löwitsch in The Brutes [Mädchen mit Gewalt]; Larry Buchanan's High Yellow; Nick Adams in Russell S. Doughton, Jr.'s Fever Heat; Play of the Month: "The Devil's Eggshell"; Lauren D'Avella in Sexina; Gregg Golding's Cosplay Fetish Battle Drones; Duke Mitchell's Massacre Mafia Style and Gone with the Pope; Eckhart Schmidt's E.T.A. Hoffmann's Der Sandmann, Carole Bouquet in Werner Schroeter's Day of the Idiots [Tag der Idioten]; Play For Today: "Vampires"; Richard Crenna in Thief; James Franciscus in The Dream Makers; Orville Wanzer's The Devil's Mistress; Richard Egan in Fanfare For a Death Scene; Marino Marzano's Witchdoctor in Tails [Stregoni in Tight]; Mike Brune and Anna Chlumsky in Blood Car; Mitchell Linden's The American Scream; Désirée Nosbusch in The Fan; Mutantis; Dustin Mills' Skinless; et cetera.


---
| | |
| --- | --- |
| | Purchase: SHOCK CINEMA #47: |
SHOCK CINEMA 47. Interviews with John Doe, Harris Yulin, Richard Anderson, Angel Tompkins, and Ken Swofford. Reviews include Stephen Lack in The Rubber Gun; Donald Pleasence in Arthur? Arthur!; Alexis Kanner in Ernie's Game and Mahoney's Last Stand; Rich Little and Herb Voland in Bob Einstein's Another Nice Mess; Hans Jürgen Syberberg and Christian Blackwood's San Domingo; Judy Brown and Henry Brandon in Lee Madden's The Manhandlers; Alberto Sordi in Mario Monicelli's An Average Little Man [Un Borghese Piccolo Piccolo] and Tinto Brass' The Flying Saucer [Il Disco Volante]; Denis Hargrave's nudist camp documentary The Naked Peacock; Alan Clarke's Psy-Warriors; William Smith and Tony Burton in Blackjack; Lloyd Bridges in Ivan Tors' Daring Game; Bronco Bullfrog; Gérard Alcan's Robert Kennedy assassination documentary The Second Gun; Lou Pearlman's Longshot; Lisa Gastoni and Lou Castel in Thank You Auntie [Grazie Zia]; Mathieu Carrière in Jacques Doniol-Valcroze's The Man With the Transplanted Brain; Pasquale Festa Campanile's The Slave; Solange Pradel in From Ear to Ear [Les Cousines]; Ángel Fernández Franco in Perros Callejeros and Perros Callejeros II; Viva and Tina Aumont in Franco Brocani's Necropolis; Julius Harris in Carter Lord's regional horror-fantasy The Enchanted; Bill Paxton in Taking Tiger Mountain; et cetera.


---
| | |
| --- | --- |
| | Purchase: SHOCK CINEMA #46: |
SHOCK CINEMA 46. Interviews with Tim Matheson, Scott Wilson, David Huddleston, Mike Starr, and Peter Jason. Reviews include Ian McShane, Isaac Hayes and Antonio Fargas, Jr. in Soul Survivors; Daniel Greene and Peter Lupus pump it up in Pulsebeat; Steve Hawkes in Manuel Caño's Tarzan-knock-off Zan, King of the Jungle; Richard Conte tackles a decades-old murder in William Castle's Hollywood Story; Ossie Davis stars as The Sheriff; Aussie director Albie Thoms' "surfie" drama Palm Beach; Larry Pennell and Kim Kahana in Brother, Cry For Me; François Dunoyer and Corinne Touzet in Les Hordes; Matt Mitler's Cracking Up; Chris Makepeace and Scott Hylands in A Savage Hunger [a.k.a. The Oasis]; a pair of UK bank-heist films, Strongroom and Bomb in the High Street; Robert Walker, Jr. in The Spectre of Edgar Allan Poe; Donald Pleasence and Patrick McGoohan in Armchair Theatre: "The Greatest Man in the World"; Dieter Laser in Yevgeni Zamyatin's Wir [We]; Alan Alda and Blythe Danner in To Kill a Clown; Glenn Ford and Anthony Quayle in Jarrett; Frank Langella in Sherlock Holmes; Victor Buono and Burt Young in the TV-detective spoof Murder Can Hurt You!; Sydne Rome in The Tin Girl; Max von Sydow in Jan Troell's The Flight of the Eagle; The Changes; Sergio Sollima's The Big Gundown; Clu Gulager in Vic; David Yow in William Hellfire's Upsidedown Cross; et cetera.


---
| | |
| --- | --- |
| | Purchase: SHOCK CINEMA #45: |
SHOCK CINEMA 45. Interviews with Stacy Keach, Peter Stormare, Charles Dierkop, Jenny Wright, and Robert Loggia. Reviews include Val Kilmer and Michelle Pfeiffer in One Too Many; Ossie Davis in Slaves; Mike Hodges' trippy children's mini-series The Tyrant King; Basil Rathbone, John Carradine and Cameron Mitchell in the Mexican comedy-fantasy Autopsy Of A Ghost; Sid and Marty Krofft's abysmal Fol-De-Rol; Robert Reed in Operation Runaway: "No Princess For My Cinderella"; Joseph E. Levine in Albert and David Maysles' Showman; Alice Krige in the South African musical-romance Don't Forget Me [Vergeet My Nie]; Tom Nardini in Self Defense [a.k.a. Siege]; Gary Cooper in The Naked Edge; Jonathan Winters and George Kennedy in the disaster-movie spoof short Sonic Boom; Frank Henenlotter's That's Sexploitation; Florinda Bolkan and Tony Musante in Metti, Una Sera a Cena; John Derek and Ursula Andress in Nightmare in the Sun; Donald Pleasance and Michael Dunn in House Of The Damned [La Loba y la Paloma]; Francesca Annis in The Eyes Of Annie Jones; Michael and Roberta Findlay's Snuff; Chuck Connors in Walk The Dark Street; The Chevy Chase Show and The Chevy Chase National Humor Test; Oliver Reed and Rita Tushingham in The Trap; An American Hippie in Israel; Daniel Erickson's all-mannequin Eve's Necklace; Graham Kennedy in The Odd Angry Shot; et cetera.


---
| | |
| --- | --- |
| | Purchase: SHOCK CINEMA #44: |
SHOCK CINEMA 44. Interviews with Stuart Whitman, Shirley Knight, Barbara Bouchet, and Jon Polito. Reviews include Alan Alda and Patrick McGoohan in Elmore Leonard's The Moonshine War; Kristoffer Tabori in Making It; a devout student battles evolution in the Christploitation drama Test of Faith; Carole Laure in Gilles Carle's The Angel and the Woman [L'Ange et la Femme]; a pair of 1978, New York City street gang documentaries -- Youth Terror: The View From Behind the Gun and Lefty - Erinnerung An Einen Toten In Brooklyn [Lefty: Memories of a Dead One in Brooklyn]; Fabian Forte in Soul Hustler; Canadian singer Terry Jacks in the rural adventure Seasons in the Sun; Robin Phillips and Judy Geeson in Two Gentlemen Sharing; Robert Kramer's sci-fi fiasco Diesel; Brenda Sykes in Honky; Marcello Mastroianni and Oliver Reed in Dino Risi's Dirty Weekend; Tom Laughlin in The Young Sinner; The Legend of Hillbilly John; Lino Ventura and Mireille Darc in Fantasia Chez Les Ploucs; Tom Hanson's marijuana smuggling The Big Score [a.k.a. A Ton of Grass Goes To Pot]; David Selby and Kim Cattrall in The Night Rider; Victor Manuel, Ana Belén and Michael J. Pollard in Morbo [Morbidness]; Donnie and Marie Osmond in Goin' Coconuts; Richard Conte in Emilio Vieyra's Stay Tuned For Terror [Extraña Invasión]; Doug McClure in the Cold War TV-movie The Death of Me Yet; et cetera.


---
| | |
| --- | --- |
| | Purchase: SHOCK CINEMA #43: |
SHOCK CINEMA 43. Interviews with Chris Elliott, Bruce Davison, Steve Railsback, Ian Ogilvy, and O-Lan Jones. Reviews include Bulle Ogier and Pierre Clementi in Les Idoles; Mark IV Pictures' boy-meets-bear melodrama A Stranger in My Forest; Scott Jacoby and Britt Ekland in Baxter!; a pair of early Martin Scorsese credits -- Pim de la Parra's Netherlands psychodrama Possessed [Bezeten; a.k.a. Obessions] and John Mavros' Reflections; Tom Selleck searches for arsonist Warren Oates in The Movie Murderer; Jackie Mason in The Stoolie; Sonny Chiba goes feral in Wolfguy: Enraged Lycanthrope; The Cloning of Clifford Swimmer; Anthony Hopkins turns action hero in When Eight Bells Toll; Oliver Tobias and Ernest Borgnine in The Last Match; Richard Griffin's exploitation duet, The Disco Exorcist and Atomic Brain Invasion; Carroll Baker in Marco Ferreri's The Harem; Richard Boone and Randy Quaid in The Great Niagara; Damon Packard's Foxfur; David Peel: Rock'N'Roll Outlaw; John Hawkes in Daniel Erickson's Scary Movie; Darren Ward's A Day of Violence; James Mason and Ian Ogilvy in Cop-Out; The Naked Road; a French boy is menaced by a maniaical Santa Claus in Game Over [36.15 Code Pere Noel]; Peter Finch and Linda Hayden in Something to Hide; Elizabeth Taylor in the U.S./Russian mega-bomb The Blue Bird; The Beast of Budapest; James Bickert's underground bikerama Dear God No!; et cetera.


---
| | |
| --- | --- |
| | Purchase: SHOCK CINEMA #42: |
SHOCK CINEMA 42. Interviews with Bo Hopkins, Gary Lockwood, Alex Cord, William Katt, and Marki Bey. Reviews include Melissa Sue Anderson and Robert Carradine in Survival of Dana; Judy Geeson in the Danish psychodrama One of Those Things; Robert D. West's The Wednesday Children; Adam Roarke and Neville Brand in This is a Hijack; Kim Willoughby in Tearaway [a.k.a. Queen City Rocker]; Stella Stevens in Linda; Robert Warmflash's martial-arts romp Death Promise; Shelley Winters and a cross-dressing Max von Sydow in Gran Bollito; Rip Torn as poet Walt Whitman in Song of Myself; Klaus Hoffmeyer's mega-dose of Danish surrealism, The Hash Tree; Patrick Macnee, Connie Stevens and Marty Allen in Mister Jerico; the Hungarian children's fantasy Grandpa Chillie Challa; Ricky Shayne in The Battle of the Mods; the hippie-sexploitation double-bill Psychedelicsex Kicks and Wild Hippie Orgy; Piotr Szulkin's bleak science-fiction vision, The War of the Worlds: Next Century; Bert Convy in the tennis sex-comedy Racquet; Nicanor Loreti's Diablo; John Loder in The Brighton Strangler; Albert Pyun's Tales of an Ancient Empire; Xaviera Hollander in the Canadian sex-comedy My Pleasure is My Business; Peter Boyle and Scott Jacoby in The Man Who Could Talk To Kids; Ben Gazzara and Paul Winfield in High Velocity; et cetera.


---
| | |
| --- | --- |
| | Purchase: SHOCK CINEMA #41: |
SHOCK CINEMA 41. Interviews with actresses Nancy Allen and Judy Pace, actors Michael Beck and Burton Gilliam, plus writer-director Larry Yust. Reviews include Wayne Newton in 80 Steps to Jonah; Stacy Keach and Harris Yulin in Watched!; Ted Danson and Christopher Lee in Once Upon a Spy; Michael Douglas and Joe Don Baker in Adam at Six a.m.; Tarry-Dan Tarry-Dan Scarey Old Spooky Man; Harry Dean Stanton and Joe Spinell in The Ransom of Red Chief; Jean-Claude Killy in Snow Job; Jean Pierre Mocky's surreal fantasy-thriller Litan; James Darren, Shelley Winters and Burl Ives in Let No Man Write My Epitaph; Kate Nelligan and Howard Hesseman in Victims; Brendan Fletcher in Little Criminals; Terry-Thomas and Barry Humphries in Bruce Beresford's Side By Side; Walt Disney's trippy tribute to the American highway, Magic Highway, U.S.A.; Lee Van Cleef and Tony Musante in Nowhere to Hide; Bette Midler, Robin Williams and a slew of obnoxiously smug celebrities in The Earth Day Special; James Russo in Buddy Giovinazzo's The Unscarred; Dean Martin in Mr. Ricco; Mimsy Farmer in La Traque; Giancarlo Giannini in Tinto Brass' Snack Bar Budapest; ; Daniel Pilon in Gilles Carle's Red the Half-Breed; Erik Blomberg's Finnish folk tale The White Reindeer; Per Oscarsson in Traumstadt [Dream City]; et cetera.


---
| | |
| --- | --- |
| | Purchase: SHOCK CINEMA #40: |
SHOCK CINEMA 40. Interviews with actors Clint Walker, Aubrey Morris, James McEachin and Roger Ward, plus actress Louisa Moritz. Reviews include Robert Reed in The Secret Night Caller; Oliver Reed in The Party's Over; Alan Clarke's Stars of the Roller State Disco; Walon Green's pseudo-science plant-documentary The Secret Life of Plants; Young Americans; Risto Jarva's Finnish science-fiction tale A Time of Roses; The Secret of Magic Island; Michael Knight, Greg Germann and Viggo Mortensen in High School Narc; Breaking NYC Style and Let's Break; Mare Winningham in the David Chase-scripted Off the Minnesota Strip; Jans Rautenbach's South African psychodrama Jannie Totsiens; Elliott Gould in the boxing-kangaroo fiasco Matilda; Aphrodisiac! The Sexual Secret of Marijuana; Faye Dunaway and Frank Langella in René Clément's The Deadly Trap; Richard Conte in The Sleeping City; Michael Parks in Love and the Midnight Auto Supply; Ken Gampu and Nigel Davenport in Death of a Snowman; James Russo in Candy Store; the Canadian hippie-sexploitation romp Loving and Laughing; Clive Owen and David Thewlis in Vroom; Leonard Jackson in Super Spook; Curd Jürgens in Das Stunden-Hotel Von St. Pauli; Keir Dullea in Paperback Hero; et cetera.


---
| | |
| --- | --- |
| | Purchase: SHOCK CINEMA #39: |
SHOCK CINEMA 39. Interviews with actors Nigel Davenport and Luke Askew, actress Marlene Clark, director Michael Schultz, and producer-production manager Paul Lewis. Reviews include Zero Mostel and Joey Heatherton in the Yellowstone TV-special Old Faithful; Rene Cardona Sr.'s The Incredible Professor Zovek; Celine Lomez in Denys Arcand's Gina; Lena Headey in Loved Up; the Norwegian sci-fi mini-series Stowaway [Blindpassasjer]; Connie Stevens and Mark Damon in The Party Crashers; David Johansen in God Is On The Other Side; Andrzej Kondratiuk's superhero-fantasy The Hydroriddle; Joe Don Baker and Tyne Daly in Speedtrap; Victor Dashuk's Long Knives Night and Reporting From A Rabbit Hutch; Ferd and Beverly Sebastian's On the Air Live With Captain Midnight; Peter Lawford in the Eurotrash melodrama Walls of Sin; Jay Cynik's Punch; Vittorio Gassman and Catherine Deneuve in Dino Risi's Lost Soul; Richard Roundtree in Charley-One-Eye; Michel Deville's paranoia-fueled sci-fi outing Dossier 51; The Canyons Of His Mind: Vivian Stanshall; Bert I. Gordon's How To Succeed With Sex; Peter Ustinov and John Astin in Viva Max; Victor Argo in The Electric Chair; Elizabeth Campbell in Albert Zugsmith's The Chinese Room; et cetera.


---
| | |
| --- | --- |
| | Purchase: SHOCK CINEMA #38: |
SHOCK CINEMA 38. Interviews with actors Jim Kelly, Ed Lauter and Jack Betts, plus director Gordon Hessler. Reviews include Klaus Kinski's live-performance documentary Jesus Christ Saviour; Elizabeth Shepherd in the UK TV-series The Corridor People; Raoul Servais' animated/live-fantasy fantasy Taxandria; Robert Sampson, Pippa Scott and Billy Graham in For Pete's Sake!; Anna Friel in Juraj Jakubisko's Bathory; Yvette Mimieux in Brainwash; Carroll Baker and George Maharis in Sylvia; Ray Wise in the sci-fi pilot Condor: Secret Agent of the Year 2000; Alex Cord and Britt Ekland in Stiletto; James Felix McKenney's Satan Hates You; Zachary Oberzan's one-man Rambo-adaptation Flooding With Love For the Kid; Shelley Hack in Hal Needham's Death Car on the Freeway; Godchildren [a.k.a. The Hawaiian Split]; 50,000,000 Joe Franklin Fans Can't Be Wrong; Jeff Bridges and James Mason in The Yin and the Yang of Mr. Go; Tomes and Talismans; Raimund Harmstorf in Bloody Friday; Nathan Wrann's Burning Inside; Chris Mitchum and Olivia Hussey in H-Bomb; Tisha Sterling in The Wild Pack [a.k.a. The Sandpit Generals]; Dimmick's Doubles' Filthy Harry; Claudio Caligari's Toxic Love; David Durston's The Love Statue; et cetera.


---
| | |
| --- | --- |
| | Purchase: SHOCK CINEMA #37: |
SHOCK CINEMA 37. Interviews with actors Dick Anthony Williams, James Hampton and Jorge Rivero, plus actress Francine York. Reviews include Mary Tyler Moore's excruciating musical-fantasy Mary's Incredible Dream; Hal Holbrook in Natural Enemies; James Brolin in Night of the Juggler; Mickey Rooney and Buddy Hackett in Everything's Ducky; Graeme Blendell in the Aussie sex-documentary The Naked Bunyip; Nicol Williamson in John Osborne's Inadmissible Evidence; Jeff Bridges, Tyne Daly and Sal Mineo in the groovy pilot In Search of America; Robert Evans' star-studded, anti-drug TV-special Get High on Yourself; Uschi Obermaier mixes sex and terrorism in Rote Sonne [a.k.a. Red Sun]; Clayton Rohner, Roddy McDowell and Anthony Perkins in The Naked Target; Fatma Girik in the Turkish Shakespeare adaptation Lady Hamlet; David Janssen in Ring of Fire; Nino Manfredi in A Dangerous Toy; Katie Saylor in Supervan; James Nares' No Wave epic Rome '78; Joseph Minion's Daddy's Boys; Anna Biller's Viva; David Hemmings and Gayle Hunnicutt in Voices [a.k.a. Nightmare]; Ron Jeremy in Phil Prince's The Story of Prunella and Paul Norman's Pornorama; Peter Whitehead's swinging-'60s Tonite Let's All Make Love In London; et cetera.


---
| | |
| --- | --- |
| | Purchase: SHOCK CINEMA #36: |
SHOCK CINEMA 36. Interviews with actor Richard Lynch, director Richard Rush, plus actresses Linda Haynes and Jennifer Ashley. Reviews include Richard Boone in John Huston's The Kremlin Letter; Dennis Potter's A Beast with Two Backs; David Janssen and Yaphet Kotto in The Man in the Back Seat; a collection of Doodles Weaver comedy-shorts, Doodles Lover Diary; Jean-Louis Trintignant's A Full Day's Work; Walt Disney's tripped-out ode to American car culture, Dad...Can I Borrow the Car?; a live-action, X-rated tribute to Tijuana Bibles, Sex in the Comics; Bruce Davison in The Wave; Jean Gabin in Razzia Sur La Chnouf; George Hamilton in Crime and Punishment U.S.A.; Stanislaw Lem's Test Pilot Pirx; Priscilla Barnes, Barbara Feldon and Maureen McCormick in A Vacation in Hell; Guy Bedos and Sophie Daumier in Aimez-Vous Les Femmes? [Do You Like Women?]; Timothy Bottoms, Susan George and Bo Hopkins in A Small Town in Texas; Ryan Dacko's Plan 9 From Syracuse; Jerry Stuhr in Piotr Szulkin's post-apocalyptic O-Bi, O-Ba, End Of Civilization; Keith J. Crocker's Blitzkrieg: Escape From Stalag 69; JoBeth Williams in Noel Black's The World Beyond: "Monster"; Lex Barker, Anne Bancroft and Mamie Van Doren in The Girl in Black Stockings; et cetera.


---
| | |
| --- | --- |
| | Purchase: SHOCK CINEMA #35: |
SHOCK CINEMA 35. Interviews with actors Sy Richardson, Suzanna Love and Tony Musante, plus director-stuntman Chuck Bail. Reviews include Jim Mitchum and Erik Estrada in Trackdown; Bradford Dillman in The Last Bride of Salem; Joaquim de Almeida as Sherlock Holmes in Xango From Baker Street; Fred Williamson in The Soul of Nigger Charley; John Hargreaves and Judy Davis in Hoodwink; Juraj Jakubisko's Birds, Orphans and Fools; The Beasts Are On the Streets; George C. Scott and Tony Musante in The Last Run; Katja Bienart in Train Station Pick-Ups; The Bushwhacker; Ana Bertha Lepe in the Mexican sci-fi-musical The Ship of Monsters; Bruce Spence stars as Stork; James Brolin in Short Walk to Daylight; Gris Grimly's Cannibal Flesh Riot!; Carlos Enrique Taboada's The Book of Stone; Conrad Bain and Misty Rowe in A Pleasure Doing Business; Nobuhiko Obayashi's surreal Hausu [House]; Ken Foree in David Walker's Black Santa's Revenge; Little Castles: A FormStone Phenomenon; the Russian epic Wolfhound; Damon Packard's Spacedisco One: The Movie; the South Bronx outlaw street gang documentary 80 Blocks From Tiffany's; Nick Oddo's New York Blood; the '70s nutrition-educational children's-show Mulligan Stew; et cetera.


---
| | |
| --- | --- |
| | Purchase: SHOCK CINEMA #34: |
SHOCK CINEMA 34. Interviews with actors Bo Svenson, Lee Ving, Barry Primus and Isela Vega, plus director Gus Trikonis. Reviews include Joe Don Baker in Mongo's Back in Town; Eleanor Parker in Hugo Haas' Lizzie; Klaus Nomi in Anders Grafstrom's The Long Island Four; Jim Sharman's The Night The Prowler; Steve Hawkes in Tarzan and the Brown Prince; William Shatner in The Tenth Level ; Genevieve Bujold and Donald Sutherland in Act of the Heart; David Janssen and James Farentino in The Longest Night; Frankie Dymon Junior's Death May Be Your Santa Claus; John Astin in the heartwarming fiasco Wacky Taxi; Tab Hunter in Richard Rush's The Fickle Finger of Fate; Robert Forster in Journey Through Rosebud; Oldrich Lipsky's Czech time-travel comedy I Killed Einstein, Gentlemen; The Wildcats of St. Trinian's; Otto Preminger's Hurry Sundown; Ivo Caprino's The Pinchcliffe Grand Prix; Christina Lindberg and Stellan Skarsgard in Anita; Darrell Roodt's South African horror film The Stick; Anita Ekberg and Sterling Hayden in Valerie; Vince Edwards in City of Fear; R. Lee Ermey in The Siege of Firebase Gloria; Robert Forster in The Darker Side of Terror; Duane Graves and Justin Meeks' The Wild Man Of The Navidad; et cetera.


---
| | |
| --- | --- |
| | Purchase: SHOCK CINEMA #33: |
SHOCK CINEMA 33. Interviews with actors Michael Ironside, Austin Pendleton and Belinda Balaski, plus director-producer Arthur Marks. Reviews include Leonard Nimoy in Jean Genet's Deathwatch; Agnes Varda's Les Creatures; Darren McGavin in The Challenge; An Ambiguous Report About the End of the World; Jane Asher and Leigh Taylor-Young in The Buttercup Chain; the caveman double-bill RRRrrrr!!! and Grunt!; Simone Griffeth in the hicksploitation Sixteen; David Janssen and Robert Drivas in Where It's At; John Cassavetes and Peter Falk in Machine Gun McCain; Little Red Riding Hood And The Monsters; Neville Brand and Vince Edwards in Death Stalk; Philomena Nowlin in Miss Melody Jones; Cem Yilmaz in G.O.R.A.; Judd Hirsch in The Night That Dracula Saved The World; Shusuke Kaneko's Death Note and Death Note 2: The Last Name; Able Edwards; Talia Shire in Windows; the Swiss 007-spoof Bonditis; Betsy Russell in Out of Control; Gregg Henry in George Armitage's Hot Rod; Mystery & Imagination: "Uncle Silas"; Orson Welles in Malpertuis; Gloria Guida in How to Seduce Your Teacher; Bernie Casey in Maurie; The Removalists; Christopher George in The Delta Factor; Laurene Landon in Hundra; et cetera.


---
| | |
| --- | --- |
| | Purchase: SHOCK CINEMA #32: |
SHOCK CINEMA 32. Interviews with actors Ronny Cox, Tim Thomerson and Enrico Colantoni, director Steve Carver, and editor Bud Smith. Reviews include the Bee Gees' musical-fantasy Cucumber Castle; Rainer Werner Fassbinder's science-fiction mystery World of Wires; Candice Bergen and Peter Boyle in T.R. Baskin; Jaye P. Morgan's '80s Vegas talk show Talk of the Town; Rogerio Sganzerla's The Red Light Bandit; Peter Fleischmann's Hard To Be a God; the drive-in duo If You Don't Stop It...You'll Go Blind! and Can I Do It...'Til I Need Glasses?; the Barry Levinson-scripted Street Girls; Dirk Bogarde in Hot Enough For June; the Norwegian children's fantasy Body Troopers; Fred Ward in Alain Robbe-Grillet's The Blue Villa; the Gray Barker-UFO doc Whispers in Space; Ian McShane and Francesca Annis in The Pleasure Girls; the controversial Turkish action-flick Valley of the Wolves: Iraq; The Pink Lady Motion Picture; the Japanese time-travel comedy Summer Time Machine Blues; Nigel Kneale's made-for-TV Studio 64: "The Crunch"; Adriano Celentano in Loggerheads; Joe Sarno's Laura's Toys; Arthur Marks' Part-Time Wife; The Rape of a Sweet Young Girl; Stella Stevens in Kiss Me...Kill Me; Camp Blood: The Musical; et cetera.


---
| | |
| --- | --- |
| | Purchase: SHOCK CINEMA #31: |
SHOCK CINEMA 31. Interviews with actors Ron Perlman and Robert Forster, director Gary Sherman, and producer Paul Maslansky. Reviews include Norman Mailer's Wild 90, Beyond the Law and Maidstone; Charlie Ahearn's martial arts craziness The Deadly Art of Survival; Jan Murray in The Day Of The Wolves; Gina Bellman in Dennis Potter's Blackeyes; Wojciech Has' The Hourglass Sanatorium; Angela Carter's The Magic Toyshop; Alan Clarke's Northern Ireland drama Contact; Dudu Topaz in Veit Relin's tripped-out Chamsin; The Bus is Coming; Agnes Varda's Black Panther doc Free Huey; Tom DeSimone's Prison Girls; Karin Mary Shea in Paul Leder's Red Light in the White House; Hope Lange in Crowhaven Farm; Vanessa Paradis in Atomik Circus; Screw Magazine's It Happened in Hollywood; Bill Cosby, Ray Charles and Marvin Gaye in It's What's Happening, Baby!; Jean-Louis Trintignant and Robert Ryan in And Hope to Die; James Felix McKenney's Automatons; Joan Collins in Lewis Gilbert's Cosh Boy; Toho's sci-fi adventure Espy; Strong Kids Safe Kids; Robert Strauss in The Noah; Miriam Hopkins in The Savage Intruder; Misty Mundae in Shock-O-Rama; Walerian Borowczyk's Goto, Island of Love; the Canadian prostitute drama East End Hustle; et cetera.


---
| | |
| --- | --- |
| | Purchase: SHOCK CINEMA #30: |
SHOCK CINEMA 30. Interviews with actors William Forsythe, Per Oscarsson and Gregg Henry, director Matt Cimber and director-editor Anthony M. Lanza. Reviews include Brian DePalma's Murder a la Mod; Peter Cook in The Rise and Rise of Michael Rimmer; Kurt Vonnegut Jr.'s Between Time and Timbuktu: A Space Fantasy; the X-rated Dr. Who rip-off Abducted By the Daleks; Jeremy Stockwell in the transgender Tinseltown drama Dinah East; James Brolin is Trapped; Bryan Brown in Stir; the Czech WWII drama The Sky Riders; surreal hippie-era sexploitation Pick-Up; Natalie Wood and Raymond Burr in A Cry in the Night; Jack Smight's The Third Day; Jane Birkin in The Powder-Puff Gang; Record City; Joe Sarno's Abigail Leslie is Back in Town; the '70s British sex-doc Naughty!; Peter Weir's Homesdale; Vares: Private Eye; Patricia Wymer in Tom Laughlin's The Babysitter; Paul Henreid and Anne Francis in So Young, So Bad; Masaaki Yuasa's Mind Game; Jean-Pierre Cassel and Claudine Auger in The Killing Game; William Shatner in Horror at 37,000 Ft.; Raimondo Del Balzo's Midnight Blue [La Domenica Del Diavolo]; The Land of College Prophets; Children of the Stones; Gerard Depardieu in 36: Quai Des Orfevres; et cetera.


---
| | |
| --- | --- |
| | Purchase: SHOCK CINEMA #29: |
SHOCK CINEMA 29. Interviews with actors Powers Boothe and Andrew Prine, directors John Flynn and Greydon Clark, and director-scriptwriters Hal Barwood and Matthew Robbins. Reviews include D.A. Pennebaker and Jean-Luc Godard's One P.M.; Mike Connors in Kiss the Girls and Make Them Die; Lloyd Bridges and Angie Dickinson in The Love War; the best of Joe Pyne; Michael Powell's The Boy Who Turned Yellow; Jim Henson's experimental TV-show The Cube; Jose Ramon Larraz's Whirlpool; Claudia Jennings in The Single Girls; Steve Sandor in The No Mercy Man; Costa-Gavra's The Sleeping Car Murder; Stanley Baker and Patrick McGoohan in Hell Drivers; Rafer Johnson in Soul Soldier; Catherine Spaak in My Darling Slave; Michael Pataki, Bob Minor and Stephen Stucker in Delinquent Schoolgirls; Kim Novak and Peter Finch in The Legend of Lylah Clare; Born to Fight; Roddy McDowall and Boris Karloff in Heart of Darkness; The College Girl Murders; the Cornell Woolrich adaptation I Wouldn't Be in Your Shoes; Together Brothers; Helen Hunt in Desperate Lives; Kenneth More in Some People; Paul Carr in The Dirt Gang; Klaus Kinski in Zoo Zero and Gangster's Law; Stanley Baker in The Last Grenade; et cetera.


---
| | |
| --- | --- |
| | Purchase: SHOCK CINEMA #28: |
SHOCK CINEMA 28. Interviews with actor Clint Howard, director Shinya Tsukamoto, stuntman-actor Bob Minor, director-producer Sig Shore, producer Richard Rubinstein and film composer Donald Rubinstein. Reviews include Judy Geeson and Martin Potter in Goodbye Gemini; Mustang: The House That Joe Built; Ida Lupino and Jessica Walter in Women in Chains; Victor Mature in Every Little Crook and Nanny; Stanley Baker in Innocent Bystanders; Jindrich Polak's sci-fi comedy Tomorrow I'll Scald Myself With Tea; Shirley Knight in House of Women; Frank Perry's nuclear warning Ladybug Ladybug; Sandra Currie and Marki Bey in Class of '74; the Vietnam-vet psychodrama Night Flowers; Vaclav Vorlicek's secret agent spoof The End of Agent W4C; Lill, My Darling Witch; Hermoine Gingold in Winter of the Witch; Carol Lynley in Blue Denim; Rolv Wesenlund in The Man Who Couldn't Laugh; Larry Kent's Canadian counterculture feature High; Hideaki Anno's live-action Cutie Honey; Tomasaburo Bando in Masahiro Shindo's Demon Pond; Patrick McGoohan in All Night Long; Liz Fraser in The Painted Smile; Gareth Hunt in The Man From S.E.X.; Scooter McCrae's Sixteen Tongues; The Nine Lives of Tomas Katz; Bless the Beasts and Children; et cetera.


---




Purchase: SHOCK CINEMA #27:

SOLD OUT!
SHOCK CINEMA 27. Interviews with actor-director Bill Duke, actors Jon Finch and Vic Diaz, plus directors Ken Russell and Sean S. Cunningham. Reviews include Victoria Principal in The Naked Ape; the Norwegian drug-scare drama Heaven and Hell; Gianfranco Rosi's Boatman; Tim Kincaid's Riot on 42nd St.; Anthony Perkins in Stephen Sondheim's Evening Primrose; Patty McCormack in The Young Runaways; Ryuichi Hiroki's Vibrator; Charles Nizet's The Ravager; the British sci-fi-paranoia faux-documentary Alternative 3; Ingrid Thulin and Samantha Eggar in Return From the Ashes; the anti-civil rights propaganda film Anarchy U.S.A.; Jim McBride's Hot Times; Bo Hopkins and Steve Sandor in in The Only Way Home; Kim Ki-Duk's Bad Guy; David Hemmings in The Long Day's Dying; Raw Deal: A Question of Consent; Georgi Daneliya's absurd Russian sci-fi Kin-Dza-Dza!; David McCallum and Rip Torn in Sol Madrid; John Drew Barrymore in The Shadow on the Window; Nancy Kwan and Ross Hagen in Wonder Women; Millie Perkins in The Witch Who Came From the Sea; Telly Savalas' musical TV special Telly...Who Loves Ya, Baby?; Douglas Buck's Family Portraits: A Trilogy of America; Sid Caesar in William Castle's The Spirit is Willing; et cetera.


---
| | |
| --- | --- |
| | Purchase: SHOCK CINEMA #26: |
SHOCK CINEMA 26. Fall 2004. Interviews with actors William Atherton, William Sanderson and Joe Cortese, writer-actor Eric Bogosian, plus director Eddie Romero . Reviews include Raymond St. Jacques in Change of Mind, The Paul Lynde Halloween Special, the powerful Black Panther documentary The Murder of Fred Hampton, , Michael Parks in Wild Seed, Vincenzo Natali's Nothing, Alex Proyas' Spirits of the Air, Gremlins of the Clouds, Susan Tyrell in Amos Poe's Subway Riders, Alex Rocco in Brute Corps, the wild French musical Paris-Champagne, James Darren in Rumble on the Docks, the Australian apocalyptic comedy Smoke 'Em If You Got 'Em, Alistair MacLean's Puppet on a Chain, Jillian Kesner in The Student Body, the Aussie biker-cheapie Cosy Cool, Chan-wook Park's OldBoy, Beto Brant's The Trespasser; the British hitchhiking scare-film Take an Easy Ride, Sammy Davis Jr., Adam West and Christopher Lee in Poor Devil; Marshall Thompson in Dial 1119; Roger Leatherwood's Usher; All This and World War II; Vernon Sewell's The Man in the Back Seat; the public access talent-show Stairway to Stardom, et cetera.


---
| | |
| --- | --- |
| | Purchase: SHOCK CINEMA #25: |
SHOCK CINEMA 25. Summer 2004. Interviews with actors Michael Paré, Ted Raimi and Brad Dourif, actress/Playboy Playmate Rosanne Katon, plus director Bob Clark . Reviews include David Warner in Work is a Four Letter Word, Johnny Cash in The Gospel Road, the junkie documentary Union Square, Peter Fleischman's Dorothea's Revenge, Cirio Santiago's Fly Me, Anne Parillaud in Gangsters, Alex Cox's Revengers Tragedy, Robert Culp in the '70s TV-movie Outrage, Jan Schmidt's apocalyptic End of August at the Hotel Ozone, Samantha Eggar and Oliver Reed in The Lady in the Car With Glasses and a Gun, an erotic Tarzan double bill Tarzun And The Valley Of Lust and Tarz & Jane, Cheeta & Boy, Vince Edwards and Judy Geeson in Hammerhead, The Spiders in Big Commotion, Joe Brown in the '60s-musical What a Crazy World, Lesley Ann Warren in It's a Bird, It's a Plane, It's Superman, John Cassavetes in Don Siegel's Crime in the Streets, Wolfpack, J.X. Williams' Peep Show, Don Scardino and Tisa Farrow in Homer, The Seventh Commandment, Hunter S. Thompson in Breakfast With Hunter, Alan Rowe Kelly's I'll Bury You Tomorrow, O.J. Simpson in The Dream of Hamish Mose, et cetera.


---
| | |
| --- | --- |
| | Purchase: SHOCK CINEMA #24: |
SHOCK CINEMA 24. Spring 2004. Interviews with actors Lance Henriksen, Tom Noonan and Edmund Purdom, plus director Irvin Kershner. Reviews include Michael Ironside in The Last Chapter, Vic Argo, Ray Sharkey and Herve Villechaize in Hot Tomorrows, Jacqueline Bisset in Believe in Me, The Restless Ones, Mickey Rooney in The Godmothers, Patrick Warburton in The Woman Chaser, Jean-Paul Belmondo in The Burglars, Right Hand of the Devil, Marie Gillain in Ni Pour Ni Contre (Bien Au Contraire), Douglas Buck's Prologue, Alex de la Iglesia's 800 Bullets, Faye Dunaway in Jerry Schatzberg's Puzzle of a Downfall Child, Tamala 2010: A Punk Cat in Space, Zach Galligan and Bill Murray in Tom Schiller's Nothing Lasts Forever, The Boy With Two Heads, a.k.a. Chico the Rainmaker, Don Siegel's The Lineup, Robert Wagner and Mary Tyler Moore in Don't Just Stand There, Andrzej Zulawski's The Silver Globe, Ghettos Librettos: The Story Of Mexican Comic Books, Barry Newman in Fear is the Key, Lydia Lunch in Beth B & Scott B's Vortex, Peter O'Brian in The Stabilizer; Doug Bradley in On Edge and Red Lines, Death Bed: The Bed That Eats, Pure S., et cetera.


---
| | |
| --- | --- |
| | Purchase: SHOCK CINEMA #23: |
SHOCK CINEMA 23. Fall/Winter 2003. Interviews with actors Fred Ward, Bill McKinney and David Carradine, plus producer/musical director Igo Kantor and American International Pictures Head of Advertising and Publicity Milton Moritz. Reviews include Brian DePalma's Dionysus in '69, Gary Lockwood in They Came to Rob Las Vegas and Jacques Demy's Model Shop, the anti-Salman Rushdie Pakistani action/musical International Guerrillas, Franco Nero in Sergei Bondarchuk's Insurgant Mexico and The Ten Days That Shook the World, the Japanese biker documentary Godspeed You! Black Emperor, Morgan Paull in Dirty O'Neil: The Love Life of a Cop, Horace Jackson's Tough and Deliver Us From Evil, The Laughing Man, Merrill Womach's He Restoreth My Soul, Michael J. Anderson in Julie Taymor's Fool's Fire, Randy, the Electric Lady, Bill Cosby and Robert Culp in Hickey & Boggs, Calvin Lockhart in Contact, a.k.a. The African Deal, Sarah Manners in Sugar Sugar, Gert de Graaff's The Sea That Thinks, The Tramps and the Wizard of Oroz, Juraj Herz's Morgiana, Santa and the Ice Cream Bunny, Barbara Bouchet in Colpo Roverte, a.k.a. The Syndicate, et cetera.


---
| | |
| --- | --- |
| | Purchase: SHOCK CINEMA #22: |
SHOCK CINEMA 22. Spring/Summer 2003. Interviews with actors M. Emmet Walsh, Nick Mancuso and Bradford Dillman, plus cinematographer Michael Chapman. Reviews include Quentin Tarantino's uncompleted first film My Best Friend's Birthday, Cantinflas in the all-star fiasco Pepe, Kazuo Hara's Extreme Private Eros: Love Song 1974, Beau Bridges in The Christian Licorice Store, Sarah Douglas in The Brute, Ted Kotcheff's Outback, Everynight...Everynight, Bradford Dillman in the LSD-mystery Jigsaw, Sean S. Cunningham's X-rated Together, Carroll Baker in Something Wild, Way Out, Johnny Thunders' Born to Lose: The Last Rock 'N' Roll Movie, Harvey Keitel and Nipsey Russell in Dream One, a.k.a. Nemo, Vaclav Vorlicek's Czech fantasies Who Would Kill Jessie? and The Girl on the Broomstick, Jodie Foster in In the Beach House, I, A Groupie; the Christian propaganda shorts Rock: It's Your Decision and An Absence of Stones; Robert Frank's avant-garde The Sin of Jesus; Jeffrey Hunter in Brainstorm, Anita Pallenberg in Volker Schlondorff's A Degree of Murder, Jason Miller in The Nickel Ride, et cetera.


---
| | |
| --- | --- |
| | Purchase: SHOCK CINEMA #21: |
SHOCK CINEMA 21. Fall/Winter 2002. Interviews with actors Malcolm McDowell and Kurtwood Smith, cinematographer Vilmos Zsigmond, and blaxploitation writer-director Oscar Williams. Reviews include Richard Burton and Rex Harrison in Staircase, Scott Baio in The Boy Who Drank Too Much and Stoned, Anna Karina and Serge Gainsbourg in Anna, Sogo Ishii's Gojoe and Electric Dragon 80000V, Andrzej Zulawski's The Devil [Diabel], Marcello Mastroianni in John Boorman's Leo the Last, Paul Anka plays a teen voyeur in Look in Any Window, Winter Soldier, Angus Scrimm in Don Coscarelli's Jim the World's Greatest, the French-Canadan biker epic Hochelaga, Dirk Bogarde in Sebastian, Liliana Cavani's I Cannibali, Barry Primus in Richard Farina's Been Down So Long It Looks Like Up To Me, Mickey Rooney and Mamie Van Doren in The Big Operator, Derek Ford's Groupie Girl, Peter Whitehead's The Fall, Los Bravos in the rock-musical/comedy A Little Bit of Love, George Sanders in The Candy Man, Pere Portabella's Cuadecuc - Vampir, et cetera.


---
| | |
| --- | --- |
| | Purchase: SHOCK CINEMA #20: |
SHOCK CINEMA 20. Spring/Summer 2002. Interviews with actors Michael Moriarty, Keith David and Joe Turkel, screenwriter W.D. Richter, and exploitation auteur Lee Frost. Reviews include James Coburn in Duffy, Calvin Lockhart and Jeff Bridges in Halls of Anger, Diana Rigg's rare short films The Diadem and Mini-Killers, William Smith in The Runaway, Michael Moriarty in My Old Man's Place, Here We Go Round the Mulberry Bush; Billy Dee Williams in The Take, Robert DeNiro in Jennifer on My Mind, Robert Kramer's Ice, Gene Wilder and Zero Mostel in Rhinoceros, William Klein's Le Couple Temoin, Alan Arkin in Deadhead Miles, Captain Milkshake, Jenny Agutter in I Start Counting, Chosen Survivors, Barry Gordon and Jon Voight in Out of It, Rene Daalder's Population:1, Six Pack Annie, Kevin Spacey in Ordinary Decent Criminal, Patty McCormack in Born Wild, Santiago Segura's Torrente, The Dumb Arm of the Law, Kiyoshi Kurosawa's Pulse, Clint Howard in Evilspeak, Leif Garrett in Skateboard; Gabrielle Salvatores' Denti, et cetera.


---




Purchase: SHOCK CINEMA #19:

SOLD OUT!
SHOCK CINEMA 19. Fall/Winter 2001. Interviews with actors James Remar, Don Gordon and Jared Martin, plus screenwriter Lorenzo Semple, Jr.. Reviews include Laurence Oliver in Sun Myung Moon's war fiasco Inchon, David Essex in Michael Apted's Stardust, Nigel Kneale's 6-part anthology Beasts, Gerard Depardieu in Marco Ferreri's The Last Woman, Spike of Love, Oliver Reed and Michael J. Pollard in Hannibal Brooks, Demon Lover Diary, Ben Gazzara and Sammy Davis Jr. in Convicts 4, Sophie Marceau in Zulawski's Fidelity, the Mutesploitation classic Deafula, David Carradine stars in and directs You and Me, the British yuletide anthology A Ghost Story For Christmas, Jack Cassidy in The Phantom of Hollywood, Is This Trip Really Necessary?, James Mason in Nicholas Ray's drug-induced Bigger Than Life, Glen Campbell and Joe Namath in Norwood, Jim Morrison's 'lost' film HWY: An American Pastoral, the XXX-rated I Saw Jesus Die, et cetera.


---
| | |
| --- | --- |
| | Purchase: SHOCK CINEMA #18: |
SHOCK CINEMA 18. Spring/Summer 2001. Interviews with actor Victor Argo, actor/writer/producer Jesse Vint and director Kinji Fukasaku. Reviews include Alan Clarke's Road, Christine and Elephant, the Japanese zombie-musical-comedy Wild Zero, Gualtiero Jacopetti and Franco Prosperi's, Mondo Candido, Stakeout on Dope Street, Alex De la Iglesia's Dying of Laughter, Blue Murder and Who Killed Sallie-Anne?, Don Coscarelli's Kenny and Company, the brutal animated cat-mystery Felidae, Joe Don Baker and Paul Koslo in Welcome Home, Soldier Boys, Alan Garner's The Owl Service, Marjoe Gortner in When You Comin' Back, Red Ryder?, Jens Jorgen Thorsen's Quiet Days in Clichy, Nicolas Winding Refn's Bleeder, Martin Buchhorn's Private Life Show, Lee Hazlewood in Smoke, Denholm Elliott in Dracula, et cetera.


---




Purchase: SHOCK CINEMA #17:

SOLD OUT!
SHOCK CINEMA 17. Fall/Winter 2000. Interviews with Eddie Deezen, director Paul Morrissey, actress Carol Speed, and producer Philip D'Antoni. Reviews include Boyd Rice in Pearls Before Swine, Sally Field in Maybe I'll Come Home in the Spring, Hugh Keays-Byrne in Stone and Stone Forever, Beau Bridges in Your Three Minutes Are Up, Adolfo Celi in Hanno Cambiato Faccia, Shinya Tsukamoto's Bullet Ballet and Gemini, Crispin Glover in Jerzy Skolimowski's Thirty Door Key, the Turkish "Wizard of Oz" rip-off Little Ayse and the Magic Dwarves, M.R. James' Whistle and I'll Come To You, Gloria Guida in Avere Vent'anni, Temmink, The Ultimate Fight, Dennis Hopper in Key Witness, Gunter Grass' The She-Rat, et cetera.


---




Purchase: SHOCK CINEMA #16:

SOLD OUT!
SHOCK CINEMA 16. Spring/Summer 2000. Interviews with Julius W. Harris, Marilyn Joi, Sid Haig, and director Michael Campus. Reviews include William Girdler's The Zebra Killer, Of Freaks and Men, the Soviet children's fantasy Kingdom of the Crooked Mirrors, Nigel Kneale's The Stone Tape and The Woman in Black, Ken Russell's Mindbender, Jerry Lewis in The Jazz Singer, the Beatnik crime-fest The Moving Finger, Tuesday Weld in Frank Perry's Play It As It Lays, Tom Courtenay and Candice Bergen in The Day the Fish Came Out, BBC's controversial Ghostwatch, et cetera.


---
| | |
| --- | --- |
| | Purchase: SHOCK CINEMA #15: |
SHOCK CINEMA 15. Fall/Winter 1999. Interviews with Fred "The Hammer" Williamson and Mad Max's Hugh Keays-Byrne. Reviews include Je T'Aime Je T'Aime, The Story of Mankind, Mickey Rooney in The Milky Life, The People Next Door, Tiny Tim in Street of Dreams, Brother Theodore Speaks, Joel Reed's Sex By Advertisement, Nacho Cerda's Genesis, The Telephone Book, Johnny Depp's The Brave, The Devil at Your Heels, Nicholas Ray in Wet Dreams, et cetera.


---




Purchase: SHOCK CINEMA #14:

SOLD OUT!
SHOCK CINEMA 14. Spring/Summer 1999. Interviews with actor Paul Koslo, director A.C. Stephen and Russ Meyer-starlet Haji. Reviews include Rip Torn in Coming Apart, Can Dialectics Break Bricks?, Paul Morrissey's Forty Deuce, Go Ask Alice, Jodie Foster in Stop Calling Me Baby!, Lars von Trier's The Idiots, Abel Ferrara's The Blackout, Girl of the Night, Fred Williamson in The Legend of Nigger Charley, Mark IV Productions' Rapture movies, et cetera.


---
| | |
| --- | --- |
| | Purchase: SHOCK CINEMA #13: |
SHOCK CINEMA 13. Fall/Winter 1998. Interviews with actor Don Stroud and director Russ Meyer. Reviews include William Klein's Who Are You Polly Maggoo?, Medicine Ball Caravan, Peter Watkins' Punishment Park, Dobermann, Robert Downey's Pound, Bigfoot and Wildboy, Ripa Hits the Skids, Werner Herzog's Jag Mandir, Wicked, Wicked, Shekhar Kapur's Mr. India, The Kids of Widney High, Andrzej Zulawski's Szamanka, et cetera.


---




Purchase: SHOCK CINEMA #12:

SOLD OUT!
SHOCK CINEMA 12. Spring/Summer 1998. Interview with actor William Smith. Reviews include The Gong Show Movie, Peter Jackson's Forgotten Silver, The Werewolf of Woodstock, John Astin in Evil Roy Slade, Strawberries Need Rain, Guy Maddin's Twlight of the Ice Nymphs, Soul to Soul, Confessions of a Psycho Cat, The Texas Dildo Masquerade, Scott Baio in Skatetown U.S.A., et cetera.


---
| | |
| --- | --- |
| | Purchase: SHOCK CINEMA #11: |
SHOCK CINEMA 11. Fall/Winter 1997. Reviews include You Are What You Eat, Alain Robbe-Grillet's Trans-Europ-Express, Lana Turner in The Big Cube, Chappaqua, Dennis Hopper in The American Dreamer, They Call Her One-Eye, Trick Baby, Morey Amsterdam in Don't Worry, We'll Think of a Title, The Teenage Prostitution Racket, Roger Vadim's Charlotte, et cetera.


---
| | |
| --- | --- |
| | Purchase: SHOCK CINEMA #10: |
SHOCK CINEMA 10. Spring/Summer 1997. Reviews include The Phynx, Dennis Hopper in Kid Blue, The Pusher, The Monitors, Andy Warhol's Bike Boy, Last Frankenstein, The Cool Ones, Melinda, Sogo Ishii's Crazy Thunder Road and Burst City, A Man Called Dagger, Candice Rialson in Pets, Sandra Bernhard in Dallas Doll, Mad Foxes, et cetera.


---




Purchase: SHOCK CINEMA #9:

SOLD OUT!
SHOCK CINEMA 9. Fall/Winter 1996. Reviews include Timothy Leary's Turn On, Tune In, Drop Out, The Maltese Bippy, William Klein's Mister Freedom, Crispin Glover in The Orkly Kid, Werner Herzog's Scream of Stone, Dusty and Sweets McGee, Barry Manilow in Copacabana, Louis Malle's Black Moon, Viva Knievel, Unman, Wittering and Zigo, et cetera.


---




Purchase: SHOCK CINEMA #8:

SOLD OUT!
SHOCK CINEMA 8. Spring/Summer 1996. Reviews include Who Killed Teddy Bear?, Daisies, The Swinger, My Hustler and Vinyl, David Cronenberg's Fast Company, Bye Bye Monkey, Werner Herzog's God's Angry Man, Let My Puppets Come, Tell Me That You Love Me, Junie Moon, Pink Narcissus, Chastity, The Candy Snatchers, Prelude to Happiness, et cetera.


---




Purchase: SHOCK CINEMA #7:

SOLD OUT!
SHOCK CINEMA 7. 1995. Reviews include Beyond Love and Evil, Klaus Kinski's Paganini, Cool Breeze, The Touchables, Harry Nilsson in Son of Dracula, No Blade of Grass, William Shatner and Adam West in Alexander the Great, The Saragossa Manuscript, Peter Watkin's Privilege, Cisco Pike, Jack Smith's Flaming Creatures, Agnes Varda's Lions Love, et cetera.


---




Purchase: SHOCK CINEMA #6:

SOLD OUT!
SHOCK CINEMA 6. 1994. Reviews include Farewell Uncle Tom, Timothy Carey's The World's Greatest Sinner, Remember My Name, Jackie Gleason in Skidoo, Just Imagine, Andy Warhol's The Chelsea Girls, Fighting Mad, Vapors, Robert Downey's Chafed Elbows, Paul Bartel's Shelf Life, A Place Called Today, Joe Sarno's Young Playthings, et cetera.


---

When ordering by mail, please make all checks/money orders
payable to STEVEN PUCHALSKI.
For additional questions and information: E-mail us at ShockCin@aol.com.

Return to: SHOCK CINEMA HOME PAGE
---